MAX Hires New West Coast Regional Sales Manager
MAX names Bruce Kennedy its West Coast Regional Sales Manager.
---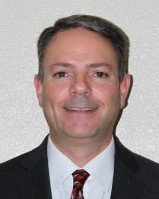 Bruce's career includes 21 years experience in sales and operations, most recently in building materials distribution focused on pneumatic tools, compressors and accessories and collated fasteners.
In his career he has worked for business-to-business and business-to-consumer companies in Inside and Outside Sales, Purchasing and Inventory Management, Operations Management, Product Management and Development, Sales and Product Training, Sales Management and Key/National Account Management.
Bruce has been married for 15 years to his lovely wife Sherri. Together they have two children, Tiffany (27) and Nick (25), and enjoy 4 young grandchildren. They currently reside in the Greater Los Angeles area where Bruce is currently based.
Reach Bruce anytime at 909-538-3732 and bkennedy@maxusacorp.com.
MAX USA CORP. is headquartered in Mineola, NY, and is owned by MAX CO., LTD. which is headquartered in Tokyo, Japan. MAX is recognized as a market leader in quality manufacturing of pneumatic nailing tools for over 70 years. MAX has several divisions employing more than 2,000 people worldwide including over 200 R&D engineers.