Topcon Hires Moisan to Lead GNSS Product Marketing
Line Moisan joins as marketing manager for Global Navigation Satellite Systems.
---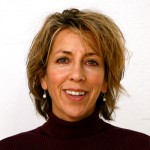 Topcon Positioning Systems (TPS) announces that Line Moisan has joined the company as manager for Global Navigation Satellite System (GNSS) product marketing. She will report to Scott Langbein, TPS director of product marketing, and will focus on GNSS systems offered through Topcon's distribution channels.
Moisan's career as a geomatics engineer includes more than 15 years of extensive experience in GNSS product development, management and marketing. Moisan previously worked at leading GPS/GNSS manufacturers and semi-conductor companies including NavCom and SiRF Technology. She has a master in business adminstration (MBA) degree in sustainability from Presidio Graduate School.
"Line's experience in dealer education and technical training will be a great asset to the product marketing team. She clearly understands the need to have an informed distribution channel and an empowered sales force," Langbein said.
"Her unique combination of GNSS expertise and a master's degree in sustainability will contribute to the company's continued market growth through helping customers experience the exceptional value of Topcon's positioning products."
Topcon Positioning Systems, Inc. (TPS) designs and manufactures precise positioning products and solutions for the global surveying, construction, agriculture, civil engineering, mapping and GIS, asset management and mobile control markets. TPS' parent company, Topcon Corporation (Tokyo Stock Exchange – 7732), was founded in 1932. Learn more at www.topconpositioning.com.