48WS Launches New Division: KEEP ON BUILDING AMERICA
Firm also becomes reps for Reliable Concrete Accessories line.
---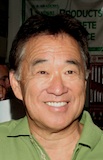 Tsujioka

Gagnon
48WS.com, the largest supplier of websites to the construction supply industry, has started a new division that capitalizes on the marketing and sales strengths of two of its founders.
Keep On Building America is focused on the advertising and marketing of construction specific companies, products and services.
"Our website customers started requesting consultations from Dan Tsujioka and Rik Gagnon, who both have decades of experience and success under their belts," stated Steve Mangione, CEO of 48WS.
"It was only natural that we put their knowledge into a format that can benefit forward thinking distributors and manufacturers who want to grow their sales and market share."
Tsujioka or Gagnon can be reached at KeepOnBuildingAmerica.com
48Ws has also been retained by Reliable Concrete Accessories to help market and sell their products for concrete curing and floor protection.
The UltraCure line of wet curing blankets maintains 100 percent humidity condition and allows the concrete to reach 100 percent of its strength potential.
Increase your margins and profits with these high-quality, high-demand, wet curing blankets. Contact Dan Tsujioka at 949-795-2095 or by email at Dan@KeepOnBuildingAmerica.com