Kennedy Names Craig Martin VP Sales & Marketing
Martin joins Kennedy from AFFLINK.
---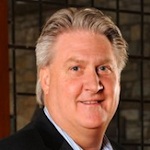 George Garifalis, General Manager and Chief Financial Officer, has appointed Mr. Craig Martin to the position of Vice President of Sales & Marketing for the Kennedy Manufacturing Company.
Mr. Martin was formerly Vice-President of Industrial at AFFLINK - global leader in supply chain management and formerly Sr. Vice President of Marketing with Intertape Polymer Group – a leader in industrial packaging.
Mr. Garifalis stated, "We are excited to have Craig join our Kennedy Manufacturing Team and look forward to having him work with our distributors and customers. Craig's wealth of knowledge and industrial experience greatly enhances our team's capability and breadth.
John Veleris, Chairman and CEO of Kennedy, added, "Craig brings an extensive knowledge of industrial distribution, working with manufacturers' representatives, and will be a tremendous asset to Kennedy Manufacturing."
Mr. Martin commented, "I am looking forward to joining Kennedy and making an impact on our mission of creating value for our distributors and customers."
Kennedy Manufacturing Company was founded in 1911 and is an industry leader in the manufacturing of steel tool chests, roller cabinets, stationary and mobile workbenches, modular storage cabinets and tool storage for the NC/CNC machining world. We pride ourselves in providing quality and engineering controls to develop systems that meet and exceed our customer's expectations. During the past 100 years the Kennedy brand and
products have stood by the American worker, with unwavering commitment to our customers, community and employees.