Stanley Black & Decker Sales Up 10 Percent
3Q sales hit $2.7 billion, profit climbed to $166 million.
---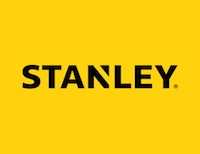 Stanley Black & Decker reported third quarter sales increased 10 percent to $2.7 billion.
The hand and power tool manufacturer posted third-quarter profit of $166 million, compared to $115 million in the same period last year.
Diluted earnings per share was $1.04, versus 69 cents a year ago.
"Growth was robust across the portfolio with our CDIY and Industrial segments posting another strong organic growth quarter, and with the exception of Europe, Security also achieved solid, mid-single digit organic growth," said chairman and CEO John F. Lundgren.
Partly in response to the U.S. government budget impasse, the company is lowering its earnings projections for 2013 to $4.90 to $5 a share for the current year, down from $5.40 to $5.65.
For the quarter, sales in the CDIY segment increased 5%, primarily driven by new product introductions, retail promotions and continued strength in the residential construction market.
Net sales in the Industrial segment rose 25%; volume growth in North America was driven by the MRO vending growth initiative as well as strength within Mac Tools mobile distribution.
Net sales in Security increased 3%, with organic growth of 6% in North America, but Europe declined 4% organically due primarily to continued softness in France and the Nordics.