Hans Kircher Promoted to Managing Director of Wilo Canada
Moves up from Director of Sales.
---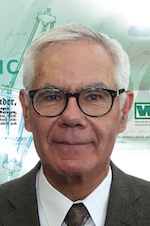 Hans Kircher has been promoted to Managing Director of Wilo Canada, a provider of pumps and pump solutions for water management, building services and groundwater.
Kircher, who most recently served as Director of Sales, has more than 30 years of experience in the North American pump and HVAC industry with specific expertise in sales, marketing, product management and general management.
"Hans is a true professional with a great deal of industry experience and knowledge," says Jeff Bredeson, Senior Vice President Region Americas. "We know that Wilo Canada will continue to grow under his leadership."
Kircher officially started in his new position on Oct. 1, 2013.
For further information, visit www.wilo-canada.com