PIP Moves to New Headquarters
New 30,000 s.f. Latham, NY facility allows ongoing company growth and service improvements.
---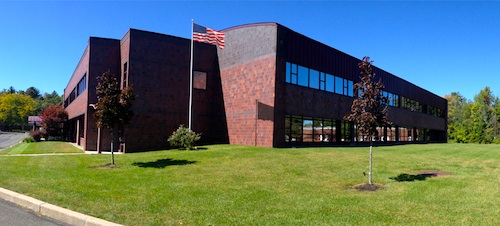 PIP is pleased to announce that as of Monday, December 30th, 2013, its Corporate Headquarters will move from Albany to nearby Latham, NY. The new location will be home to its Executive, Administrative, Sales and Global Marketing teams.
Additionally, the facility will serve as the regional operating pillar for the United States, Canada, Mexico and Latin America. At 30,000 sq. ft., it is large enough for the company to continue to grow and serve customers better.
PIP is equally pleased to announce that the building includes a Product Training Center which will be open to customers from around the world. With a short, five-minute drive from Albany International Airport, PIP invites you to visit when you are in the Upstate New York area.
As of December 30, 2013, the new corporate address is: 968 Albany Shaker Road,
Latham, NY 12110. The company's phone, fax, and email remain the same. All shipping and return addresses also remain the same. If you have any questions, call 800-262-5755.
Protective Industrial Products, Inc. is a leading supplier of Hand Protection and Personal Protective Equipment to industrial distributors globally. PIP's mantra is "Bringing the Best of the World to You®" by providing the highest value safety products available to workers in the Industrial, Construction and Electrical industry.
PIP strengthens its value proposition by also offering its products in the most efficient and flexible manner while building long-term relationships with its distributors.