KH Industries Appoints Sean Wittmann National Sales Manager
Joins KH from Pearson PLC.
---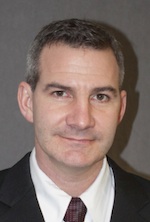 KH Industries, a U.S. manufacturer of industrial grade lighting and power products, announces the appointment of Sean Wittmann to the position of National Sales Manager.
Wittmann will manage strategic business partnerships and oversee both the acquisition of new accounts and growth of existing business. Additionally, he will be responsible for building awareness of the KH brand of products, along with management and development of the company's sales team.
Sean brings extensive experience in account management and sales leadership to KH. His professional background will help realize the company's growth objectives, strengthen key customer relationships, and maximize the effectiveness of the sales and customer service team.
"Sean brings a strong sales management background and will leverage this experience to help KH meet its growth potential in existing and new markets," adds Joseph Pinker, Jr., President, KH Industries.
Wittmann was employed by Pearson PLC, the world's leading publishing and education company, where he was Technology Sales Manager within their Education Division. Previously, he served as Eastern Regional Sales Director, leading a team of 30 sales representatives and five district managers. Wittmann brings over 12 years of senior account management experience and sales team leadership to KH Industries.
In addition, Wittmann served in the United States Marine Corp and was a teacher and District Science Director at Iroquois Schools.
Sean Wittmann is a graduate of the State University of New York at Fredonia with a Bachelor of Science degree, and holds dual Master's degrees from Medaille College in Curriculum and Instruction and in Organizational Leadership. He is a member of the Orchard Park Central School District Board of Education and resides in Orchard Park, New York with his family.
Learn more at www.khindustries.com.