Crescent Names new RVP
Jeff Jolly becomes Western regional vice president.
---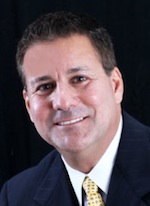 Crescent Electric Supply Company has announced the hiring of Jeff Jolly as vice president of its West Region, which includes 40 branches in 14 Western and Mountain states.
A native of Houston, Jolly brings 20 years of industry experience to the position and will oversee the region's general management, business planning, sales, and operations.
"We are extremely pleased to have someone of Jeff's caliber join the Crescent family and fill this vital role," said Marty Burbridge, president and CEO of Crescent Electric. "With his strong credentials and solid industry knowledge, we're confident Jeff will successfully lead our operations in the West."
Jolly resides in the Dallas area and holds a bachelor's degree in business from Trinity College and University.
For more information on Crescent Electric, visit www.cesco.com, email communications@cesco.com, or call (815) 747-3145.