Burks named VP of ITW Commercial Construction
Lawyer Burks moves up from VP/GM of medical products/automotive.
---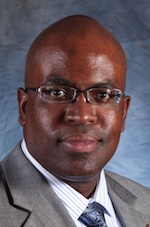 Lawyer Burks is the new Vice President and General Manager for ITW Commercial Construction, North America. Mr. Burks joined ITW in 2011, and most recently was Vice President and General Manager of the medical products division in the automotive sector. He reports to Mark Boutelle, Group President of ITW Commercial Construction, North America.
Mr. Burks has built a highly successful career while serving in a variety of operations and marketing roles over the last 20 years. Prior to joining ITW, he was Vice President, Marketing and Product Management for Cardinal Health. His career path has included previous stints with Alcan Packaging, Avon Products, KFC, and Vulcanium Corp.
"Law will be responsible for developing, managing and leading the implementation of sound organic growth business strategies. As ITW CCNA transitions in 2015 from a key focus on structural realignment to that of organic growth, he will provide focus and leadership on innovation and differentiation for our end markets," said Mr. Boutelle.
A former captain in the U.S. Air Force, Mr. Burks earned an MBA degree from Northwestern University and a BS degree in Industrial Management/Engineering from Purdue University. He and his wife, Cyndi, have three children and live in Barrington, Illinois.
Learn more at www.itwbuildex.com