Buyers Products fills key sales and marketing roles
Peter Parker becomes marketing manager; Kevin Homuth joins as DSM.
---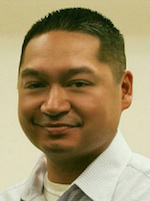 Peter Parker
Buyers Products Company has appointed Peter C. Parker as marketing manager. In his role, Parker is responsible for establishing and executing the company's corporate messaging, branding and marketing strategy.
"We are excited to welcome Peter to our management team and look forward to his contributions as we expand our marketing efforts and leverage various innovative media platforms and networks that will enhance our business objectives," said Mark Saltzman, president of Buyers Products Company.
"I am excited to contribute to such a forward-focused organization," Parker commented. "There is significant opportunity to expand upon the current brand of Buyers Products by creating incremental value through a variety of marketing and messaging initiatives."
Prior to joining Buyers Products, Parker served as director of marketing for The Malish Corporation, a Willoughby-based industrial manufacturer, and as global marketing director for TT Electronics. Parker is a graduate of Cleveland State University.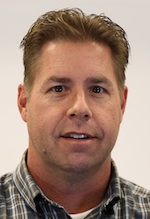 Kevin Homuth
Buyers also announces the appointment of Kevin Homuth as district sales manager for the West Coast. In his role, Homuth will be responsible for creating new business opportunities, managing client relationships and expanding Buyers Products' footprint in the western region of the United States.
Bruce Lear, Vice President of Global Sales, stated, "We are excited to add Mr. Kostyzak to the team. We plan to leverage Jon's extensive sales experiences within the fire and rescue markets to further expand our business in the western market."
"We are excited to add Kevin to the team. We plan to leverage his extensive sales experience within the industry and to further expand our business in the western market," said Dave Zelis, director of sales and marketing, Buyers Products.
Homuth brings more than 24 years of sales and business development experience within the medium- and heavy-truck industry to his new role. Prior to joining Buyers Products, Homuth served as senior parts sales and service manager for the McNeilus Company.
Homuth will manage relationships with clients in California, Arizona, Utah, Nevada and New Mexico.
Established in 1946, Buyers Products Company is a leading manufacturer of products for the mobile equipment industry. Buyers manufactures a full line of truck accessories and equipment including its SnowDogg line of snow plows, ScoopDogg line of snow pushers, SaltDogg line of salt spreaders, DumperDogg dump inserts and a comprehensive line of toolboxes. For more information, visit www.buyersproducts.com. Email: sales@buyersproducts.com