Appleton Group names Victor Hoang Director of Global Project Operations
Hoang joined Emerson in August 2014.
---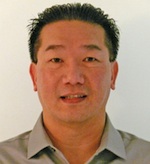 Appleton Grp LLC has appointed Victor Hoang its new Director, Global Project Operations.
In this new role Mr. Hoang will lead a team of project managers, proposal managers, engineers and administrators responsible for the execution of large customer projects.
This new cross-functional organization will be focused on building a robust business platform that delivers value to Appleton Group customers deploying major electrical construction projects throughout the world.
Mr. Hoang joined Emerson in August 2014 to support project management as part of the Appleton Group Perf(x) team. Prior to working at Emerson, he held positions in Project Management, Project Sales, Engineering & Operations Management, and Product Line Management with companies such as Eaton Crouse-Hinds, Honeywell Analytics, Draeger Safety, and Yokogawa Corporation of America.
Mr. Hoang has a bachelor's degree in Electrical Engineering from the University of Houston, and attended the MD3 Executive Management Program from Malik Management Zentrum St. Gallen AG, Germany. He is also a certified Project Management Professional (PMP).
For more information, visit www.appletonelec.com.