Ameripipe Supply, Inc. to launch Atlanta operation
Company taps Gary Singleton as manager.
---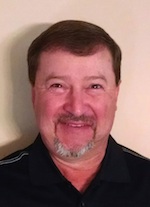 Dallas-based construction wholesaler and fabricator Ameripipe Supply, Inc. today announced it is opening a fabrication and warehouse distribution operation in the Atlanta suburb of Stone Mountain. Gary Singleton, a 32-year fire protection and fabrication veteran, will serve as manager of Ameripipe's seventh and newest branch.
Singleton most recently was sales manager for Central Pipe & Supply of Atlanta. He began his career in 1983 with the Sunbelt Marketing division of Nibco, and then had success at Viking Supply, Reliable Automatic Sprinkler, Guntersville Fabrication, Douglas Leonhardt, and American Fabrication.
"We believe Greater Atlanta's construction market is on the upswing, and that we can bring a unique combination of fabrication and distribution expertise to fire protection contractors here," said Blair Franklin, Ameripipe's president and CEO. "We know it all starts with great people. Gary is building a first-class team of smart, service-minded veterans who've been trusted advisors here for decades."
Ameripipe-Atlanta will be located in a 38,400-square-foot facility at 1554 Litton Dr. in Stone Mountain, one block off Mountain Industrial Blvd. In addition to pipe fabrication services, the company will distribute pipe, valves, fittings, hangers and accessories from industry-leading manufacturers such as Bull Moose Tube, Tyco Fire, Globe Sprinkler, Guardian Equipment, Nibco, Watts, Ames, Spears, FPPI, Ward Manufacturing, Weldbend, Anvil and Elite. Ameripipe is a member of Delta Distributors, LLC, a national buying group based in the Atlanta suburb of Norcross.
"I'm so excited about the opportunity Ameripipe has given me to build a business doing what I love – and that's working every day to help all my friends in the fire protection business," Singleton said.
In its 36th year, Ameripipe is one of the South's leading independent suppliers of pipe, valves, fittings and fabrication services to contractors in the fire protection, HVAC, plumbing and oilfield construction sectors. With headquarters in Dallas, the company also has warehouse and fabrication operations in Atlanta, Houston, San Antonio, Austin, Oklahoma City, and Tulsa.
"Our entry into Atlanta is a huge first step along our strategy to increase Ameripipe's presence in the South," Franklin said. "We continue to seek geographic markets where our customers and manufacturers urgently need us."
Learn more at www.ameripipe.com