MAX USA hires new Southeast regional sales executive
Miami-based Juan Casanova brings 20 years of industry experience to MAX.
---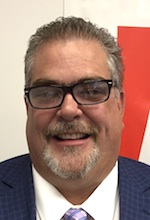 MAX USA is pleased to announce Juan M. Casanova as its Southeast Regional Sales Executive.
Casanova has over 20 years of experience in the sales of threaded fasteners, overhead lifting, fall protection and contractor supplies to the construction and industrial markets. Casanova has a proven track record of meeting or exceeding goals by growing market share, performing jobsite demonstrations and training seminars.
Casanova has been married for 20 years. He and his wife Sandra reside in Miami FL and have three children.
You can reach him anytime at (305) 323-8633 and jcasanova@maxusacorp.com.
MAX USA CORP. is headquartered in Mineola, NY, and is owned by MAX CO., LTD. which is headquartered in Tokyo, Japan. MAX is recognized as a market leader in quality manufacturing of pneumatic nailing tools for over 70 years. MAX has several divisions employing more than 2,000 people worldwide including over 200 R&D engineers. Learn more at www.maxusacorp.com.