National Hardware Show announces changes
Show becomes a Wednesday to Friday event.
---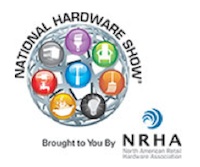 As part of its ongoing efforts to deliver the best possible experience for attending and exhibiting customers, the National Hardware Show® will once again host the event in the Las Vegas Convention Center's Central and North Halls, beginning in 2016—returning to the 2014 Show floor layout.
The National Hardware Show had occupied the Central and North Halls for many years. However, the 2015 Show, held earlier this year, was moved to the Central and South halls to better accommodate growth opportunities for new & additional exhibiting companies.
As a result of this move back to the Central and North Halls, there are some important changes that will take place for the 2016 National Hardware Show, most notably the dates for the event.
The 2016 Show date and day pattern will shift by ONE DAY to Wednesday, May 4 – Friday, May 6 (previously Tuesday, May 3 – Thursday, May 5).
The Show Floor layout has also CHANGED and will more closely resemble the 2014 National Hardware Show, including:
NORTH HALL: Lawn, Garden & Outdoor Living (including Pet and Farm & Ranch Products)
CENTRAL HALL: Hardware & Tools, Paint & Accessories, Homewares, Plumbing & Electrical, and International Sourcing
OUTDOORS, TAILGATE & RECREATION will move back to the Silver Lot in front of the Las Vegas Convention Center
In addition, many of the popular Show features such as the NRHA Village & Stage, New Product World and New Product Launch, will move back into the lobby and others into meeting rooms. View a full overview of the Show floor layout here>>
"These moves will offer us additional space on the Show floor to more closely align each product category and provide attendees and exhibitors with a more manageable shopping experience," said Rich Russo, Industry Vice President for the National Hardware Show.
"During the 2015 event and since then, we have conducted extensive research and have had numerous conversations with both attending and exhibiting customers to ensure that our go-forward strategy in regard to layout of the Show is in the best interest of attendees, exhibitors and the long-term future of the Show," Russo said. "This valuable feedback as well as other considerations for future growth opportunities led us to the decision to return to the 2014 Show layout in the Central and North Halls. We thank everyone for their feedback, thoughts and ideas around this matter—it has made a difference."
For more information, including additional updates and registration for the 2016 event, visit nationalhardwareshow.com.