Posted September 8, 2015
QA1 names Chuck Olson director of engineering
Olson brings 22 years of manufacturing experience to QA1.
---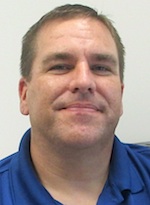 QA1 is excited to announce that Chuck Olson has joined the QA1 team as Director of Engineering. Chuck will be leading the design and manufacturing engineers and is responsible for new product development and continuous improvement.
"I'm very excited for the opportunity to develop new products for an extremely diverse line of high-quality parts for the circle track, drag racing, street performance, street rod and industrial markets," said Chuck. "We have an excellent engineering team at QA1, and we're all focused on bringing the best possible products to market."
Chuck brings a wealth of experience to this position, having worked in contract manufacturing and product design for the past 22 years. He has also been active in dirt circle track racing for much of the last 25 years and is an avid enthusiast.
"We are thrilled to add Chuck to the QA1 team," said QA1 President Melissa Scoles. "His experience and leadership will be invaluable as we continue expanding our lines by designing and manufacturing innovative products."
Chuck races a Wissota Modified with his father and uncle as a summer hobby. He also enjoys spending time with his family and building cars in his shop during Minnesota winters.
For additional information and a free catalog, call 800.721.7761 or visit QA1's website at www.QA1.net.