Posted October 13, 2015
Guardair appoints new director of sales
Nikki Vazeos will lead sales team for all company brands.
---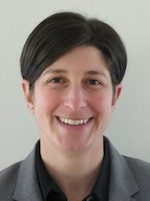 Guardair Corporation, the largest U.S. manufacturer of Occupational Safety and Health Administration (OSHA) compliant safety air guns and pneumatic vacuums, is pleased to announce that Nikki Vazeos has joined the organization as its new Director of Sales.
Vazeos brings more than 14 years of sales and account management experience to this key sales leadership position. She will focus her time on revenue growth within Guardair's distribution network and identifying expansion opportunities in new channels.
"We are pleased to have Nikki lead the Guardair sales force, especially with our plans to introduce new products by year end," said Thomas Tremblay, President of Guardair. "Nikki's impressive industry background and leadership approach make her a great fit for the team."
Prior to joining Guardair Corporation, Vazeos was the Strategic Account Sales Manager of the Northeast U.S. Region and Eastern Canada for MSC Industrial Supply Company. While at MSC, she played a key role in strategic sales growth initiatives and operations that resulted in increased sales revenue over $6 million dollars during her less than 3 year tenure. Prior to MSC, she was the Northeast Regional Account Manager for Thermo Fisher Scientific.
She also served as Regional Sales Manager for the Safety and OSHA compliance division of CINTAS Corporation, where she completed the OSHA 10 hour course for general industry. While there, she was instrumental in increasing annual company revenue year over year and was a consistent member of CINTAS' President's Club, recognized for exceptional sales and leadership achievements.
Vazeos received her bachelor's degree in Business Administration from Northeastern University with a focus in Marketing, and her Six Sigma Lean Professional (SSLP) and Lean Process certifications from the Management and Strategy Institute. She currently resides in Newburyport, Mass.
For more information, visit www.guardair.com.