Posted December 3, 2015
MAX USA hires new Eastern RSM
Paul G. Mudd joins MAX as Eastern Regional Sales Manager, based in New Jersey.
---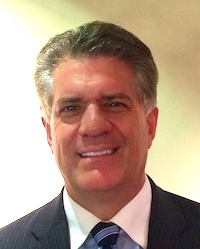 MAX USA is pleased to announce Paul G. Mudd as our Eastern Regional Sales Manager.
Mudd's career includes 25 years of experience in sales of power tools and hardware through distribution into many market segments, including commercial, DYI, OEM, government and residential.
Mudd has 20-plus years of experience in sales management and distribution development. His success in driving profitable sales results from developing profitable solutions and strategic territory plans for his regional sales executives and distribution partners and building strong relationships with channel partners. His strong ability to analyze markets, train channel partners and end users has consistently allowed for profitable revenue and market share growth.
Paul and his wife Jen and three children reside in Northern New Jersey. He graduated from Nyack College with a B.S. in Business and from New Jersey Institute of Technology with a M.S. in International Business and an M.B.A. in Finance & Management.
You can reach Paul anytime at 609-251-2402 and pmudd@maxusacorp.com. Learn more at www.maxusacorp.com