Posted January 27, 2016
STIHL names Mark Scavillo VP of Finance and Information
Former director of strategic planning and controlling is promoted.
---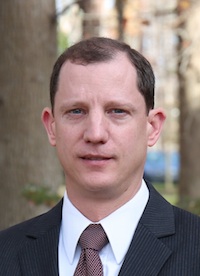 STIHL Inc. has promoted Mark Scavillo to vice president of finance and information services. In this new role, he will be responsible for overseeing the company's financial and information services operations in the U.S.
Scavillo, who started with the company in February 2009 as a manager of finance projects, has served as director of strategic planning and controlling since October 2012. He is assuming the vice president position from Bjoern Fischer, who was appointed president of STIHL Inc. on Jan. 1, 2016.
"Mark is an exceptional and respected member of the STIHL team who brings the knowledge and experience necessary to continue the tradition of excellence and success we've enjoyed over the last several years," said Bjoern Fischer, president of STIHL Inc. "His experience in a key STIHL management position primed him for leading the financial and information services departments of our U.S. operations."
Scavillo has a Bachelor of Science in Business Administration degree from American University and an International Master of Business Administration degree from the University of South Carolina. Prior to joining STIHL Inc., he worked for SAP in Germany for more than six years in the internal audit department, then as the head of process governance.
For more information on STIHL Inc., visit www.stihlusa.com.