Posted February 15, 2016
Wacker Neuson announces new North American Regional President
Johannes Schulze Vohren takes helm.
---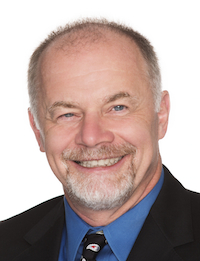 As part of a planned leadership succession, Wacker Neuson Sales Americas LLC appointed Johannes Schulze Vohren as the new North American Regional President in mid-2015. Schulze Vohren now leads all of Wacker Neuson's sales, marketing, aftermarket, and logistics activities in both the United States and Canada.
Mr. Schulze Vohren started with Wacker Neuson in 1994 and has held a variety of management positions within the company including sales and product support for the U.S. and international markets, business systems and information technology, and logistics.
"His experience and broad leadership skills made Johannes Schulze Vohren a natural choice to oversee the North American operation and ensure a smooth transition in leadership", explains Cem Peksaglam, CEO of the Wacker Neuson Group.
In his new role as regional president, Mr. Schulze Vohren is responsible for the organization's regional market presence for all product lines and helps set and drive the strategic initiatives that best position the company to maximize market opportunities and performance in the region.
"Ongoing growth in our market place is built on a foundation of partnership with our dealers," said Mr. Schulze Vohren. "The strength of our distribution network and our ability to provide a diverse product portfolio have always set us apart. We will continue to develop innovative, reliable, performance-driven solutions and equipment to support a variety of applications across different industries. This includes exceptional financing, training, technical service, warranty and aftermarket programs that complement our products," he added.
Longtime President, Mr. Christopher Barnard, retired effective December 31, 2015. During his 18 year tenure, the company expanded beyond its well-respected light equipment product line through the acquisition of Ground Heaters, Inc. in 2006 and the merger of Wacker and Neuson Kramer in 2007.
Today, Wacker Neuson is a leading global manufacturer of a wide range of equipment for the concrete, construction, oil and gas, landscape, agriculture, utilities and municipal industries. This includes rammers, vibratory plates, trowels, rollers, pumps, generators, heaters, light towers, excavators, wheel loaders, skid steer and compact track loaders, telehandlers, and wheel dumpers.
"We are very excited about the future of Wacker Neuson in North America and eager to further our brand presence," noted Schulze Vohren. "The relentless pursuit of industry diversity in the marketing and sales of our equipment, as well as our expansion in the aftermarket segment will help us achieve our growth potential."
Learn more at www.wackerneuson.com