Posted March 9, 2016
TigerStop growth yields promotion and new hire
Mike Anderson is now Saw Systems product manager; Kevin Trowell is new SE RSM.
---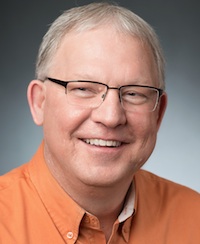 Mike Anderson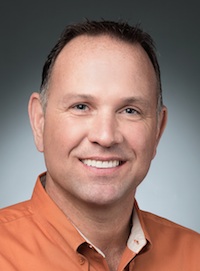 Kevin Trowell
Citing impressive gains in growth and sales, TigerStop has promoted Mike Anderson from Southeastern Regional Sales Manager to Product Manager of Saw Systems. Kevin Trowell, formerly with Beisse America, Inc., will be TigerStop's new Southeastern Regional Sales Manager.
"TigerStop's growth is at an all-time high," says Spencer Dick, TigerStop's Founder and CEO. "As more and more manufacturers are incorporating our add-on automation solutions and automated saw systems for increasing their efficiency and profitability, we have decided to further increase our customer service level and sales efficiency as well."
Mike Anderson began work at TigerStop in 2013 and while SE Regional Sales Manager, he was able to significantly grow sales and customer support in that region. Recognized for his many years of industry experience and expertise in saw systems and integrations, Anderson was promoted to TigerStop's new position of Product Manager of Saw Systems, and has been charged with increasing growth in that product segment globally.
Kevin Trowell, the new SE Regional Sales Manager, brings several years of experience as a distributor and factory sales representative and has been a proven leader in technical sales. Based in Florida, Trowell will manage all direct and distributor sales in the Southeast.
About TigerStop TigerStop, LLC is a global leader in automated stop/gauge and pusher systems under the TigerStop and SawGear brand names. Headquartered in Washington State, TigerStop is a U.S. manufacturer of products for the cabinet, furniture, construction, fenestration, electronics, plastics and metalworking industries.
TigerStop has a second manufacturing and distribution facility in Wierden, Netherlands, a distribution network spanning six continents, and product support in five languages. TigerStop products easily integrate with existing equipment to help optimize and improve the accuracy of all lineal cutting processes. To view videos and testimonials or to request a quote, please visit www.tigerstop.com or phone 360-254-0661.