Posted March 31, 2016
Jimmy Johnson and Herm Edwards to Keynote at STAFDA
Football coaching legends will speak during STAFDA's general session on Monday, November 7.
---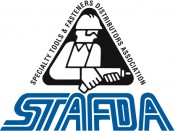 Two football coaching legends will keynote the Specialty Tools & Fasteners Distributors Association's General Session during its upcoming November 6-8 Atlanta Convention & Trade Show: Herm Edwards and Jimmy Johnson. They'll address Winning in Business…and Life!
STAFDA's General Session is Monday, November 7, at the Georgia World Congress Center. STAFDA's Opening Party on Sunday, November 6, will be at the adjacent College Football Hall of Fame, into which Johnson was inducted in May 2012.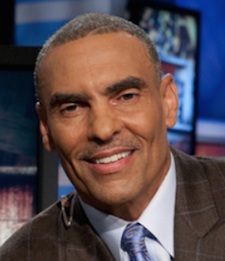 Herm Edwards is currently a pro football analyst for ESPN and known for his game-day terminology, dubbed "Hermisms" by fans. Edwards' energy and enthusiasm best define how he approached the head coaching position for the Kansas City Chiefs (2006-2009) and New York Jets (2001-2005). Edwards is one of five coaches in NFL history to take two different teams to the playoffs in his debut seasons with them.
In addition to his coaching career, Edwards played nine seasons for the Philadelphia Eagles (1977-1986), making a championship appearance with them in Super Bowl XV. His 33 career interceptions is one short of the franchise record. Edwards went on to play briefly for the Los Angeles Rams and Atlanta Falcons before announcing his retirement in 1986.
After his playing career ended, he became a defensive assistant at San Jose State University (1987-1989), then an NFL scout and defensive backs coach for the Chiefs (1990-1995). With the Tampa Bay Buccaneers (1996-2000), Edwards was a defensive backs/assistant head coach under Tony Dungy. And, in January 2001, despite never having previously held a head coaching job, he was hired as the Jets' head coach.
Edwards has used his NFL experience to serve as a positive role model. He founded the Herm Edwards Youth Foundation in 1985 as well as the Herm Edwards Youth Football Camp. He grew up in Seaside, CA, and remains very committed to the Monterey Peninsula. Edwards helps promote the Monterey County Special Olympics and educates residents on the importance of athletics for the developmentally disabled.
Jimmy Johnson's name is synonymous with football. As the architect of the Dallas Cowboys' consecutive victories in Super Bowls XXVII and XXVIII, former Miami Dolphins coach, and current member of Fox's NFL Sunday team, he is a proven leader and motivator.
Johnson served as the Cowboys' head coach from 1989-1994. He was named to the job the day the franchise was purchased by his college friend, Jerry Jones. Johnson is one of only five head coaches in NFL history to lead a team to back-to-back Super Bowl wins, and in three of his final four years with the Cowboys, he was named NFL Coach of the Year.
Retiring as the Cowboys' head coach after the '93 season, Johnson joined Fox Sports to serve as an analyst on the fledgling pre-game show, and remained with the show for its first two seasons.
Johnson signed a four-year contract to become the head coach and general manager of the Miami Dolphins in 1996, ending his role on Fox NFL Sunday. He succeeded the legendary Don Shula becoming only the third head coach in Dolphins history. After four seasons, Johnson retired in 2000 with an 80-64 regular season record and 9-4 postseason mark.
Before his NFL career, Johnson completed five seasons as head coach of the University of Miami, compiling a 52-9 record, two Orange Bowl titles, two No. 2 finishes, and a National Championship in 1987. He was the first person in football history to serve as the head coach for a Super Bowl champion and a national collegiate champion.
STAFDA's 40th Annual Convention & Trade Show in Atlanta is for members only! Registration materials will be mailed to all members the third week of June; online registration opens on Monday, June 27, at 8:00 a.m. (Central) from the members-only section of www.stafda.org. For more information on the STAFDA Convention & Trade Show or membership, please contact Catherine Usher, cusher@stafda.org, (262) 784-4774 or (800) 352-2981.