Posted April 4, 2016
Continental Abrasives hires new National Sales Manager
Frank Humphreys joins Continental from Granquartz.
---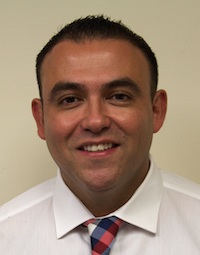 Continental Abrasives has announced a new member to their team, Frank Humphreys. Frank joins Continental as the New National Sales Manager. Frank's talents will be an asset to the fast growing portfolio of national accounts and help to expand the current marketing strategies that Continental has in place.
Prior to Continental Abrasives, Frank worked with Granquartz as their Western Regional Sales Manager, a leading supplier of Stone and Concrete tools. During his time at Granquartz he was responsible for all aspects of sales management efforts throughout the Western United States.
"We are excited to have Frank Humphreys join the Continental Abrasives family," said Garrett Greiwe, Executive Vice President of Continental Abrasives. "Frank Humphreys brings his 15 + years of industry experience in areas where we are looking to expand our presence. By having Frank on board it will allow us to further focus on building our brand and excel our portfolio of partner customers."
"I am very excited to be part of the Continental Abrasives family," Humphreys said. "They truly understand their market and care about customer retention. I am very confident I've landed with a company that will embrace the next steps to growth in today's competitive market. I will continue to help Continental Abrasives follow in the path of the foundations they built 60 years ago."
Learn more at www.continentalabrasives.com