Posted April 7, 2016
Subaru launches dealer loyalty program
Dealers can earn and redeem points for Subaru products, apparel or marketing materials.
---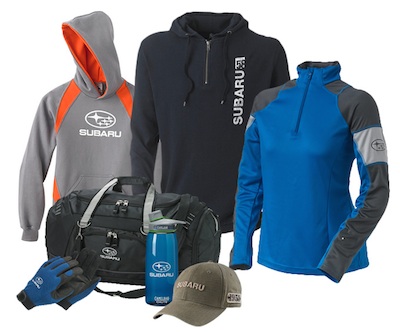 Subaru Industrial Power Products launches a new loyalty program to support and reward its dealer network. Dealers earn loyalty points for every Subaru engine sold.
To receive points, dealers will log in to the new dealer portal and register the serial number of the sold engine. Dealers can redeem points for Subaru products, apparel or marketing materials through the new dealer portal.
"Our dealers do a great job of promoting our equipment to their customers, and we created the loyalty program to show our appreciation for their continued loyalty," said David Frank, Subaru vice president of sales and marketing. "The new dealer portal not only lets our dealers track and redeem loyalty points, but it also provides them extremely useful resources, such as product information, training and certification opportunities."
After creating a user profile on the dealer portal, dealers can enter, track and redeem points on the loyalty program page. The page features the product registration form for sold engines and otherloyalty program details, such as how the program works. Dealers can easily navigate the dealer portal to research engine prices and point values.
Other tools on the portal include access to product information, such as updated service bulletins, operators' manuals and warranty services. The dealer portal also features Subaru's service school, which includes presentations, training videos and certification tests. The dealer portal also gives dealers the convenience of ordering engines, equipment and parts from the online product store. 
The new loyalty program will encourage dealers to qualify as a Six Star dealer. Subaru has three dealer levels —Unlisted, Certified and Six Star. Six Star dealers, the top level, have an advantage over Certified or Unlisted dealers because they receive a range of distributor-sponsored benefits, from receiving higher parts discounts to a preferred listing on the dealer locator in their region.
Dealers can achieve Six Star dealer status by servicing all Subaru-powered products in the dealer's market segment, meeting training and stocking requirements, and selling Subaru engine driven products.
To find more information on the loyalty program and dealer certification, contact Mike Johnson, Subaru distribution sales, at mjohnson@subarupower.com.
For more information, phone 847-540-7300: email sales@subarupower.com; or visit www.subarupower.com.