Posted April 26, 2016
STIHL names Stephen Ballenger VP of Operations
Veteran manufacturing executive makes move to STIHL.
---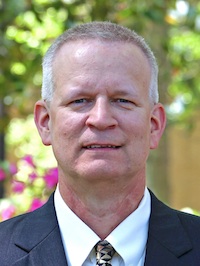 STIHL Inc. welcomes Stephen Ballenger as the new vice president of operations in the U.S.
Ballenger will be responsible for all production operations at the more than one-million-square-foot corporate headquarters in Virginia Beach, VA where the company produces more than 275 models of handheld outdoor power equipment.
His role will include directing manufacturing, engineering, materials and procurement, logistics, buildings, maintenance and quality assurance activities.
Ballenger brings more than 30 years of engineering and manufacturing expertise and leadership experience to STIHL, most recently serving as president of Light Vehicles USA for Metalsa in Elizabethtown, Ky. Previous leadership experience includes positions at Carl Zeiss, Hella and a 15-year career with Bosch North America.
"Stephen has the depth of knowledge and experience to lead our manufacturing operations here in Virginia Beach. His extensive background running large scale, modern manufacturing facilities in the U.S. make him a natural fit for STIHL," said Bjoern Fischer, president of STIHL Inc. "We welcome him to STIHL Inc. and are confident he will continue to drive our business forward."
"STIHL Inc. has an exceptional reputation for high quality, cutting edge technology and product performance, but it's the people behind the products that really drew me to the company," said Ballenger. "The passion and commitment of STIHL employees is clearly evident. I look forward to being a part of the team and continuing the tradition of excellence."
Ballenger has a Master of Science in industrial management and a Bachelor of Science in mechanical engineering from Clemson University.
For more information on STIHL Inc., visit www.stihlusa.com.