Posted May 10, 2016
SureCan named Edison Awards winner
SureCan is recognized in internationally renowned Edison Awards for product innovation.
---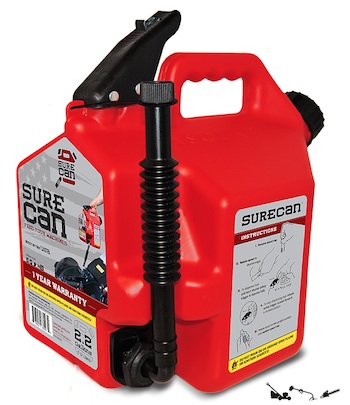 SureCan Incorporated has been named a 2016 Award Silver Winner by the internationally renowned Edison Awards. The distinguished awards, inspired by Thomas Edison's persistence and inventiveness, recognize innovation, creativity and ingenuity in the global economy.
"It's exciting to see companies like SureCan Incorporated continuing Thomas Edison's legacy of challenging conventional thinking," said Frank Bonafilia, Edison Awards' executive director. "Edison Awards recognizes the game-changing products and services, and the teams that brought them to consumers."
Award winners were announced on April 21, 2016 at the Edison Awards Annual Gala, held in the historic Ballroom of the Capitale in New York City.
"As a new manufacturer that started out of our garage — and only in our first year of production — we are honored to be chosen as the Silver Winner for the Edison Awards," said SureCan's Trent Woolsey.
Edison Award nominees are judged by more than 3,000 senior business executives and academics from across the nation whose votes acknowledge the Finalists' success in meeting the award's stringent criteria of quality.
For more information, please visit www.surecanusa.com.