Posted May 25, 2016
Emerson names new vice president of Appleton Canada
Dane Dreher now responsible for Canadian sales, marketing & operations.
---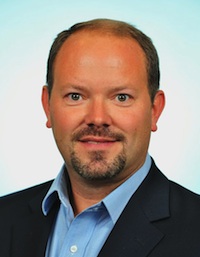 Appleton Group, a business unit of Emerson, today announced that Dane Dreher will assume new responsibilities as Vice President of Appleton Canada where he will lead day-to-day operations, reporting directing to Appleton Group President Russ Kerstetter.
"Throughout Dane's Appleton career, he has been a strong leader who has helped us successfully address many of our toughest challenges," said Kerstetter. "The Canadian growth and localization programs have become a key strategic initiative for Appleton Group. Dane will support and expand the programs and strategies that the Canadian team have started. Progress is underway and the opportunities are exciting."
Since joining Emerson in 1996, Mr. Dreher has held numerous positions in customer support, manufacturing, and inventory management. In 2007, he was named Director of Operations for Appleton Group, based in Rosemont, Illinois, responsible for improving customer service levels and operating performance.
Mr. Dreher is replacing Harish Shinde as Vice President of Appleton Canada. Mr. Shinde was recently promoted to Vice President of Strategy & Customer Care for Appleton Group's global operations.
For more information, visit www.appletonelec.com.