Posted May 25, 2016
Teupen Group names new North American EVP
David Kesser promoted to Executive Vice President of Teupen USA.
---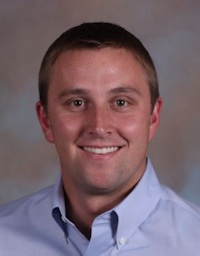 Teupen Group, the world's leading manufacturer of compact track lifts, has appointed David Kesser as Executive Vice President of Teupen USA, the company's North American sales and service office located in Charlotte, North Carolina.
Kesser has been a member of the Teupen USA team since 2010, most recently as National Sales Manager. In his new leadership role as Executive Vice President, Kesser will assume the tasks of Teupen USA's former president, Scott Reynolds. Kesser will be responsible for all business operations in the North American market and will report directly to Michael Scheuss, CEO of Teupen Group.
"I am excited to start a new challenge within Teupen and I look forward to expanding our presence in North America," said David Kesser, Executive Vice President for Teupen USA. "I'm honored to be appointed to a leadership role in a company that prides itself on innovation and outstanding service to help businesses meet access challenges."
Teupen offers the best height access solutions for many industries, including construction, facility maintenance, tree care, sporting venues, industrial and anywhere else there is an interior or exterior height access challenge. Teupen USA has several new products on the horizon that will allow existing and new customers to take their businesses to the next level.
For more information about Teupen USA, visit www.teupen-usa.com or call 704.248.9888.