Posted June 29, 2016
Point of Rental Software integrates with Xero online accounting software
Integration provides customers with new cloud-based accounting options.
---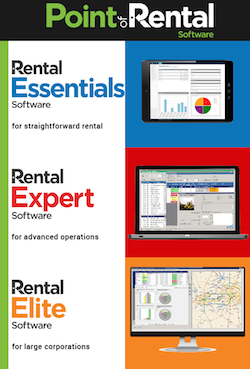 Point of Rental Software announced the integration of its rental management software products with Xero, a global leader in cloud-based accounting software. Now ranked as one of the fastest growing SAAS companies, Xero is quickly gaining traction in the market for its straightforward accounting platform that allows users to access account information from any device.
The integration with Point of Rental Software now connects the award-winning rental management software, both its server-based rental management system and its cloud-based product, with the flexibility of this cloud-based accounting software.
The third party integration relays financial transaction data such as invoices, credit notes, cash payments, depreciation and client details between Xero accounting software and Point of Rental Software to simplify communication and efficiently manage financial data.
Point of Rental CEO, Wayne Harris said, "Xero is a popular accounting software among rental businesses, particularly in the Australian market, and we are proud to offer our customers this streamlined integration to manage their businesses."
Xero joins a long list of third party accounting software that interfaces with Point of Rental products, including MYOB, QuickBooks, Microsoft Dynamics, and Sage (formerly PeachTree).  Listed by Inc. 5000 as one of America's fastest growing private companies, Point of Rental Software provides award-winning rental and inventory management solutions to thousands of companies worldwide.
Founded in 1983, the company offers smart, scalable software designed for rental companies of all sizes and industries. Point of Rental Elite delivers a customized ERP software for world-class rental corporations. Point of Rental Expert is a full-featured rental management software that optimizes complex operations for advanced rental businesses. And, Point of Rental Essentials is a cloud-based rental and inventory software that streamlines business for straightforward rental operations.
To learn which product is right for your business, visit point-of-rental.com or call 800-944-7368.