Posted July 18, 2016
Lackmond names Russell Ayers Director of Customer Service
Ayers brings Lackmond extensive logistics experience from UPS.
---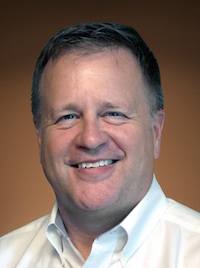 Lackmond Products, Inc., a leading supplier of diamond tools, carbide tools and equipment, has named Russell Ayers as Director of Customer Service, overseeing the company's inside sales strategies and operations for both the Lackmond Products and Lackmond Stone divisions.
Mr. Cliff Sallis, President and Owner of Lackmond Products. Inc., commented, "We are excited to have Russell join the Lackmond team and take on the role of Director of Customer Service. His experience in Sales, Marketing and Operations will allow us to continue to be more efficient and provide our customers exceptional service."
Russell Ayers comes to Lackmond Products with 38 years of experience working with UPS. During his time with UPS, Russell worked in Sales, Operations, Marketing and Strategy. He also worked directly with many large accounts on growth and efficiency strategies.
"This position is truly a unique opportunity for me to help streamline the inside sales team's systems and processes, as well as strengthen relationships between Lackmond Products, Inc. and our customers", said Russell.
Russell and his wife, Siler, enjoy spending time with their two sons. When not working, Russell enjoys college football, camping at NASCAR races, hunting, fishing and house projects.
Lackmond Products, Inc., based in Marietta, GA, is a leading manufacturer and marketer of diamond tools, carbide tools and equipment, for the tile, stone and construction markets. The company has been serving professional construction and plant maintenance markets for over twenty years, with seven warehouses in the United States as well as international locations in Canada and Latin America. For more information, visit www.lackmond.com or call 1-800-850-2044.