Posted July 27, 2016
MiTek opens new Indianapolis DC
New 52,700 Sq. Ft. facility warehouses MiTek truss connector plates and USP structural connectors and epoxy.
---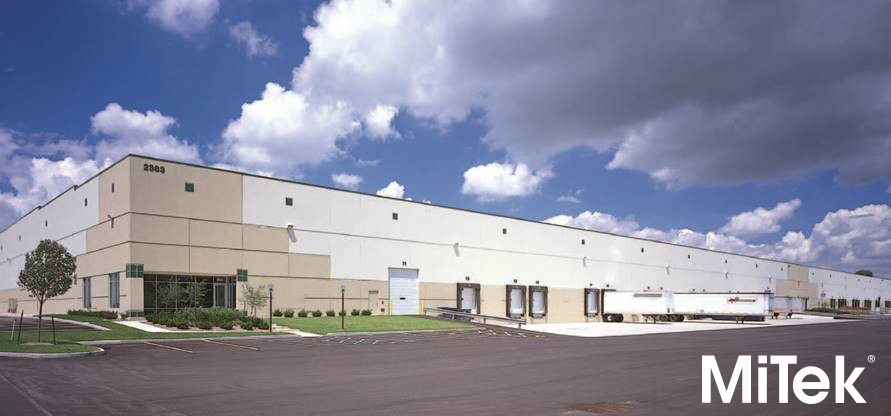 MiTek today announced that its new distribution facility in Plainfield, IN is now fully operational.
Offering distribution to a 500-mile radius, the new facility will provide same-day or next-day delivery for a wide range of products, including USP Structural Connectors, USP Epoxy and fasteners, and MiTek truss connector plates.
Offering almost 53,000 square feet of space, MiTek's new distribution facility will also provide customers with "will call" delivery. Additionally, the facility provides nearly 6,500 square feet of office space where MiTek will provide customer training and support. The address of the new facility is 2363 E Perry Rd., Plainfield, IN 46168.
The new MiTek distribution facility features 15 dock doors, one oversized drive-in door, and expansive staging bays. Excellent access to key transportation routes is available, including Indianapolis International Airport, I-70, I-455, SR 37, SR 67, and nearby downtown Indianapolis.
"MiTek's new Plainfield, IN facility will allow rapid delivery – often same-day service – to an expansive 500-mile radius from our new location," said Todd Asche, Senior Vice President of Operations. "With our recent Houston distribution facility coming fully online and our new Indianapolis facility fully operational, we have made great strides in expanding the reach for MiTek and the products offered by our MiTek Builder Products division."
MiTek is a diversified global supplier of software, engineered products, services, and equipment to the residential, commercial, and industrial, construction sectors. MiTek Industries' passion for its associates' well-being and its customers' success is the company's hallmark. A Berkshire Hathaway company since 2001, MiTek has operations in more than 40 countries on six continents.
Learn more: www.MiTek-us.com and www.MII.com.