Posted September 28, 2016
Bon Tool acquires Spray Sok, Inc.
Production of popular protective head covers will continue uninterrupted.
---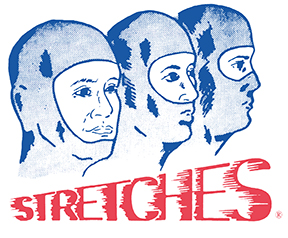 Bon Tool Co. has completed its acquisition of the operating assets of Spray Sok, Inc. of Paramount, California. Spray Sok was the exclusive manufacturer of Spray Sok protective hood-type apparel popular for multiple applications.
The snug fitting head coverings are made in various styles to protect the head and face from flying debris, dust, paint and other materials. Bon will continue to manufacture many of the Spray Sok products while maintaining their specifications and trusted quality, as well as the established Spray Sok name.
Commenting on the purchase, Bon vice president John Bongiovanni says the Spray Sok products complement Bon's product line for the construction trades.
"Contractors of many of the building trades we service will have use for this protective clothing, particularly those doing walls and ceiling work," says Bongiovanni.
Bon brings nearly 60 years of experience in tool design, manufacturing and marketing to Spray Sok's customer base. Bon will immediately begin to serve Spray Sok accounts. Specifically, "the original" Spray Sok; Hood-Sok; Nomex Hood-Sok; S.W.A.T. Hood-Sok and S.W.A.T Nomex Hood-Sok will be produced by Bon.
Bon Tool Co., a leading manufacturer of construction tools and equipment in the United States, has been manufacturing construction tools for professionals since 1958. For more information, contact its sales department at 800-444-7060 or visit the website at www.bontool.com.