Posted October 4, 2016
Guardair appoints new director of sales
Elizabeth Courtwright brings 20 years of experience to Guardair.
---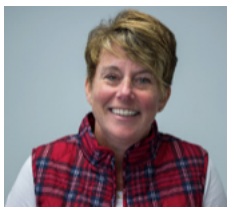 Guardair Corporation, a U.S. manufacturer of Occupational Safety and Health Administration (OSHA) compliant safety air guns and pneumatic vacuums, is pleased to announce that Elizabeth Courtwright has joined the organization as its new Director of Sales.
Elizabeth brings to Guardair more than 20 years of experience selling in the industrial manufacturing industry. Elizabeth will focus on creating revenue growth through distribution, as well as in direct sales.
"We are very pleased to announce that after an extensive search, Beth Courtwright has accepted the position of Director of Sales at Guardair Corporation," said Thomas Tremblay, President of Guardair.
"Beth comes to us with a wealth of experience in the Industrial MRO space, and specifically within the tool business. Most recently she was the National Sales Manager for Makita USA where she led a nationwide sales team. Her experience working with some of our top distributors will be beneficial to her role here at Guardair, especially with our new products that are rolling out within the next few months."
Learn more at www.guardair.com.