Posted October 5, 2016
Sandvik issues Ifind product app
App includes all online solutions from Sandvik Coromant.
---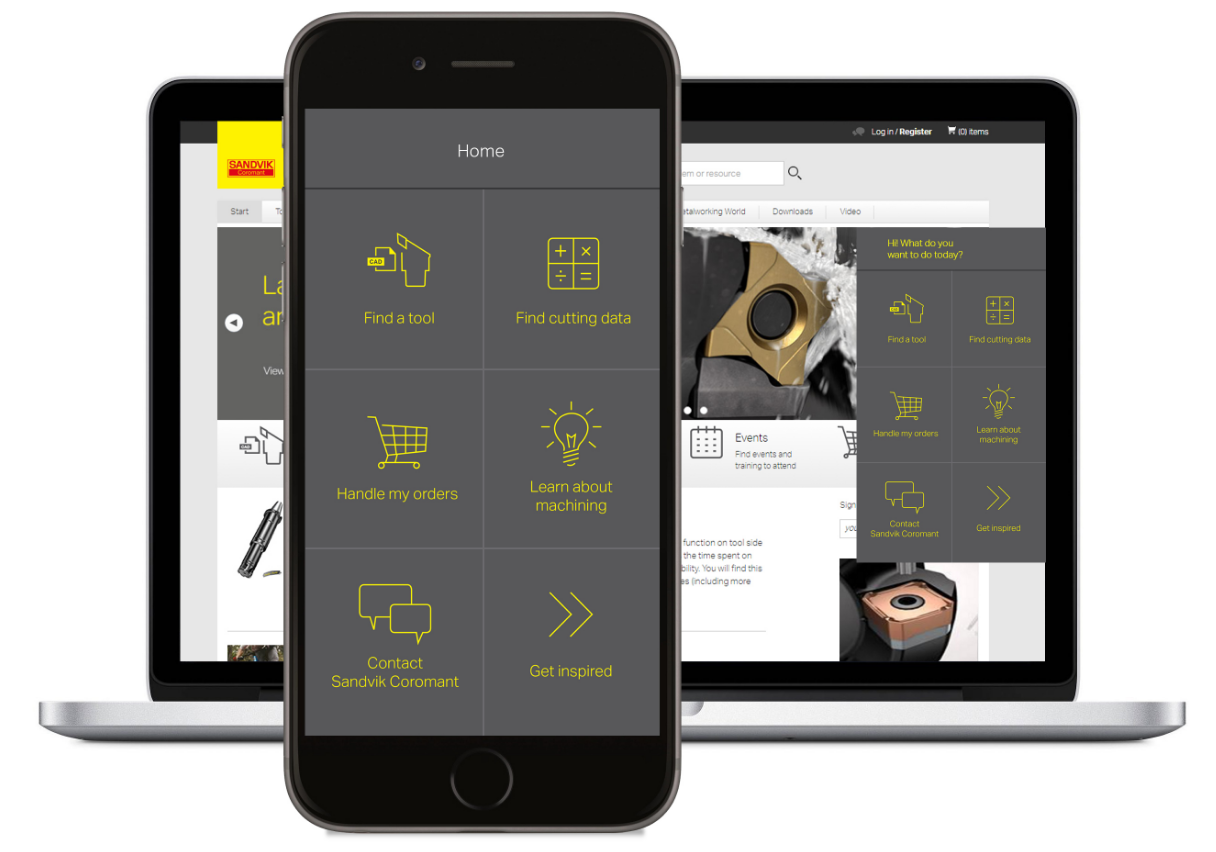 Sandvik Coromant, a supplier of cutting tools, tooling solutions and know-how to the metalworking industry, is grouping its online offerings within the company's new Ifind app, giving purchasers, engineers and machine operators a user-friendly option for the best possible support for their manufacturing processes.
Easy-to-access solutions can be a great help in day-to-day manufacturing operations, and, through the new Ifind app, Sandvik Coromant is able to provide extensive information about its products, services and knowledge in one convenient daily helper.
"The free Ifind app provides access to all the content of the Sandvik Coromant website, the tool recommendation application, over 30 publications and catalogs and 10 apps," says Shabir Chagan, digital program manager at Sandvik Coromant. "Thanks to the mobile shop function and options for instant contact with Sandvik Coromant, users can cover the entire tooling process, from selection to sourcing, with just one app."
The content and actions available through the Ifind app include tool information, recommendations, availability and prices. In addition, users will be able to access important purchasing information, such as order tracking and changes. For engineers, CAD data and 3D models will be available, along with cutting data, applications knowledge, seminars and information about replacement tools and parts.
The Sandvik Coromant Ifind app is available to download from the iTunes App Store or the Google Play Store.