Posted October 24, 2016
IronPlanet sells record $99 million in equipment during September
Month sees 23 auctions and nearly 10,000 items sold.
---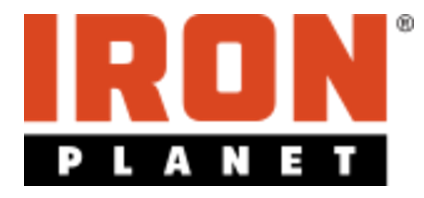 IronPlanet has announced record-breaking results from its month-long September to remember auction events. Combining both online and on-site auctions, the company sold 9,890 items for more than $99 million in GMV (Gross Merchandise Volume), during 23 auctions in September.
"September, 2016 was a record-breaking month, for the number of auctions that we held, the total number of bidders and buyers, as well as the total gross merchandise volume of over $99 million," said Gregory J. Owens, IronPlanet chairman and CEO. "This is no doubt that we were able to achieve these stellar results due to our advanced data-drive technology platform, the power of our multiple online marketplaces, robust on-site auction events and the global reach of our more than 1.5 million registered users worldwide. We knew September was going to be a milestone month and it exceeded our expectations."
"We look forward to a great fall auction season and are excited to be gearing up for our largest Florida auction ever in February 2017."
IronPlanet's September highlights included:
Tremendous participation, with 5,933 global bidders attending the online and on-site events.
With 9,890 items sold, categories ranged from Humvees to quarry and mining equipment, and classic cars, pump and power equipment to oilfield machinery, trucks, tractor crawlers and much more.
The highest ticket item sold for $875,000, a 1999 Liebherr LR1400 Lattice-Boom crawler crane, located in Mississippi.
The most viewed items were excavators, while the item with the most bids was a Dodge Ram pickup truck.
The top five bid categories, in order, were oilfield equipment (10,231 bids), Humvees (9,060 bids), attachments (6,281 bids), excavators (6,070 bids) and tools (5,940 bids).
IronPlanet's September to remember events were greeted far and wide by a global community of buyers and sellers alike. With participation from 84 countries, 34-percent of the auction items received international bids, with 1,519 items purchased by international buyers. After the U.S, Canada and Mexico, Great Britain was the most active bidding country.
Finally, while two U.S. located Cat crawler tractors were purchased by a bidder in Mauritius, an island in the India Ocean – nearly 10,451 miles away!—closer to home, Texas was the state that sold the most items as well as the state that bought the most.
IronPlanet's Cat Auction Services sale in Dallas - Fort Worth, TX on September 14 featured the debut of IronPlanet LiveStream, the next generation in online bidding for live on-site auctions. IronPlanet LiveStream builds on the company's leading online technology with new auction features for buyers who need to stay in the field, on the job, or who prefer the convenience of buying online.
In addition, IronPlanet's innovative LEADERBOARD technology also provided online bidders the same views, videos and bidding experience as onsite bidders, while reaching a worldwide audience.
SAVE THE DATE:
Now is the time to start planning for our largest Unreserved Public Auction event yet, when IronPlanet returns to Kissimmee, FL, February 13-17, 2017. Hosted by Ring Power Corporation, this five-day extravaganza will include feature sellers Altorfer Inc., Blanchard Machinery, Carolina CAT, Cleveland Brothers, Fabick Cat, Foley, Inc., Louisiana Cat, Mustang Cat, Pipeline Machinery, Puckett Machinery, Ransome Cat, Riggs CAT, Ring Power Corporation, Thompson Machinery, Yancey Bros. Co., Ziegler CAT and many more. For more information about IronPlanet's 2017 Florida auction, please visit www.ironplanet.com/Florida.
For more information, visit www.ironplanet.com.