Posted March 1, 2017
Brighton Best launches new Proferred.com website
Site combines complete product listings and a distributor locator.
---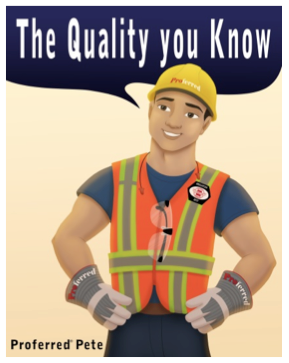 Brighton Best International (BBI) the developers of The Proferred Brand, have launched a new website. Proferred.com a site aimed at the professional tool and industrial supply buyers.
The new website combines a comprehensive listing of tools, safety and brand fastener products with a directory of authorized distributors. The site will be a tremendous value to the DIY, craft, home repair, construction professionals and consumers.
"This is a cutting edge internet site far superior to anything in the marketplace," said Rosa Hearn, Product Manager of the Proferred Rivet line. "At Proferred.com, we know that price and quality matter. This is why the makers of Proferred are dedicated to bringing you high quality, professional luxury products at a fraction of the price."
The new generation is looking for that user friendly easy on-line solution. With Proferred, many industries in the maintenance, industrial, and construction fields will now be able to obtain a quality product for much less.
The Proferred Brand is the new generation of tools, safety and construction products. Proferred.com can help you achieve your full professional tool set at a budget you can afford. Whether you are located in the U.S. or around the world, you have access to a fine professional product with just a simple click.
Contact the company's website at www.proferred.com which contains additional information or find them on social media using #IamAPro and tell us how you put the Pro in Proferred!