Posted May 17, 2017
Safety Works adds three new brands
PIP division acquires Mud, West County Gardner and Brahma work gloves.
---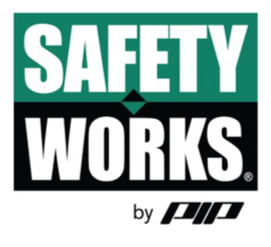 Safety Works, Inc. announces that it has acquired three consumer- focused glove brands from Protective Industrial Products, Inc. (PIP). The acquisition includes leading lawn and garden glove brands-Mud and West County Gardner, as well as Brahma work gloves.
Mud Glove has set a new standard in lawn and garden glove technology, focusing on comfort and dependability. By way of innovative materials and athletic-inspired design, West County Gardner offers premium performance in gardening gloves. And for more than 50 years, the legacy brand, Brahma has been a symbol of durability and value in safety work gloves for tradespeople, craftspeople and consumers.
"Acquiring these three key glove lines will put Safety Works in a leadership position for the Retail market," explains Kyle Ramos, Safety Works' Director of Marketing. "This move is designed to improve our offering and merchandising opportunities for our retail customers and providing them with a one-stop solution for all their safety needs" Mr. Ramos explained.
"Safety Works has always had a strong safety products offering, but with the addition of these new brands, we are now positioned to offer the retailers an unparalleled, diverse offering of products," said Bill Verzole, Sales Manager for Safety Works. The Brahma, Mud and West County Gardner brands are vastly preferred by consumers and Safety Works retailers who now have the opportunity to offer true variation and a strong value proposition. The addition of these three glove lines affirms Safety Works' commitment to growing into the premier, full-line retail supplier of safety as well as hand protection products in North America and beyond.
Safety Works Inc. is a subsidiary of Protective Industrial Products, Inc., a leader in hand protection and personal safety products for industrial and construction markets.