Posted July 11, 2017
Festool announces U.S. manufacturing operations
FS Guide Rails are the first products made in Indiana.
---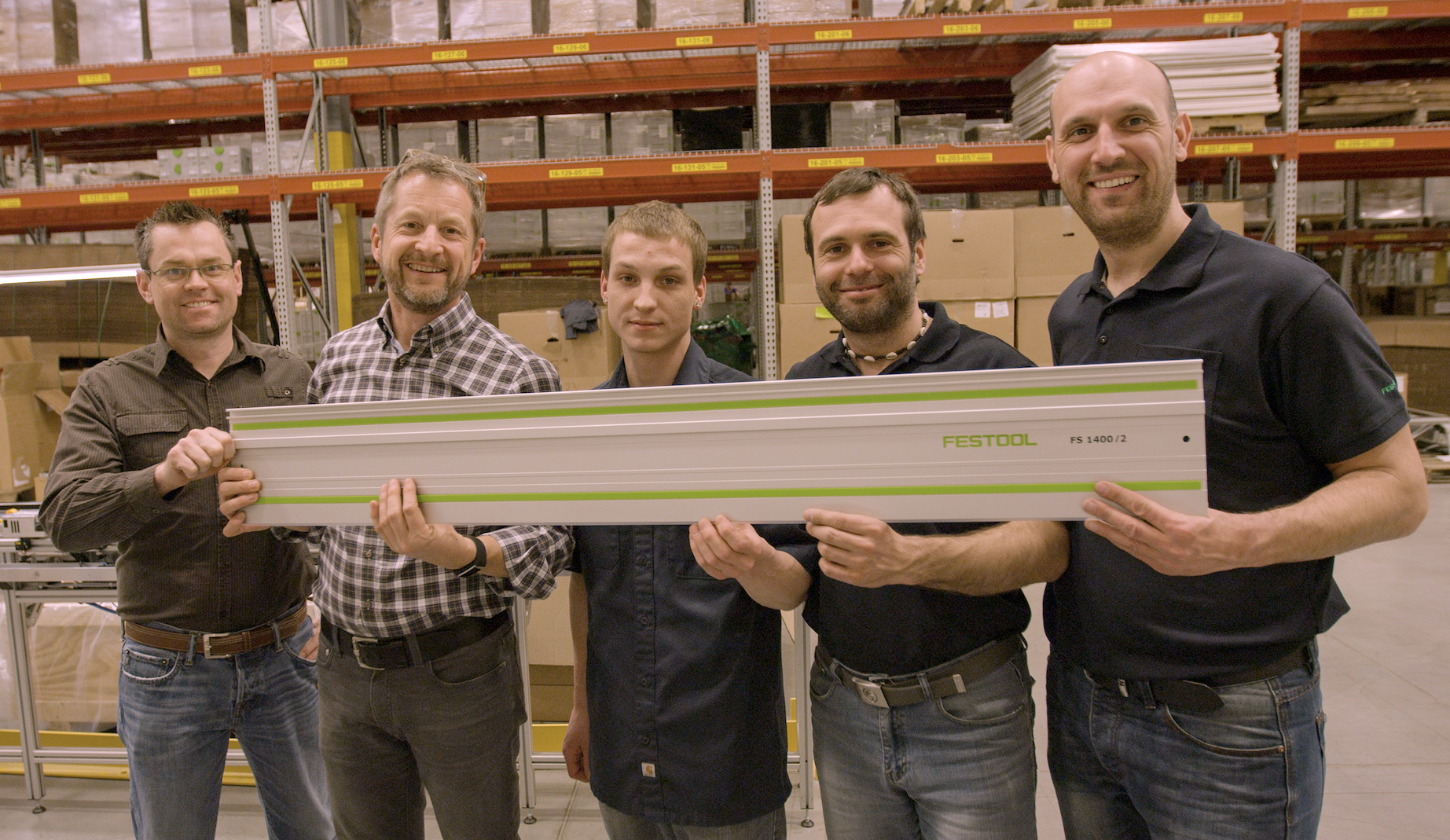 Festool announced today that it has started producing its FS Guide Rails, an integral system component and accessory of many of its power tools, at the company's North American headquarters in Lebanon, IN. Festool plans to expand its Lebanon-based manufacturing facilities for additional production lines and other products in the future.
FS Guide Rails production uses U.S.-sourced material and will begin shipping throughout the U.S. and Canadian markets in late 2017.
Essential to the Festool power tool system, FS Guide Rails are aluminum tracks that work in collaboration with some of Festool's most popular products, including its track saws, routers and jigsaws.
"German engineering and American manufacturing is a powerful combination," says Ole Held, CEO of Festool USA. "Launching a U.S. production line will allow us to expand the Festool presence in North America and strengthen our commitment to create innovative, precise, superior quality products."
Festool designs and engineers its portfolio of innovative power tool products in its home country of Germany and all Festool power tools are manufactured in Europe.
Founded in Germany in 1925, Festool is known for its innovative, precision-engineered power tool solutions. With North American headquarters in Lebanon, IN, Festool offers a comprehensive lineup of power tools and system accessories, designed to boost productivity through efficiency and high performance. Festool USA and Festool Canada are divisions of Tooltechic Systems, LLC, a subsidiary of TTS Tooltechnic Systems AG & Co. KG. For more information, visit www.festoolusa.com or www.festoolcanada.com.