Posted July 26, 2017
Safety Works adds three new key account managers
Mike Rosen, Rich Allaire and Dave Salomon take on new roles.
---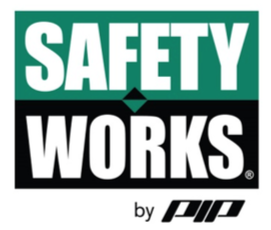 Safety Works, Inc. proudly announces that it has hired three seasoned and well-respected Key Account Managers with over 60 years of combined experience to achieve new, accelerated growth targets in all retail channels.
Mike Rosen joins Safety Works as a Key Account Manager and will focus his sales efforts in the Food & Drug Channel.
Rich Allaire joins Safety Works as a Key Account Manager, with sales responsibility for retailers and wholesalers in the Hardware and Lawn & Garden Channels.
Dave Salomon joins Safety Works as a Key Account Manager, responsible for the direct to retail business.
Joe Milot, President of Protective Industrial Products, Inc, recently highlighted how this initiative works with the long-term vision for Safety Works. Mr. Milot asserted, "Our goal is to be the referenced leader in consumable personal safety products for all markets and channels. Acquiring Safety Works gave us a foray into the retail space which everyone recognizes continues to converge with the professional market. Now with the addition of three new members to our sales team, we've accelerated our growth initiatives directed at General Merchandise, Drug Stores, Grocery, C-Stores and Lawn & Garden."
Bill Verzole, Sales Manager at Safety Works, Inc. explained, "The timing could not be better for us. We recently acquired three prominent glove brands in Brahma Glove, Mud Glove, and West County Glove to enhance our offering. Mike, Rich and Dave will help us strengthen our sales efforts and reach with our entire portfolio."
Safety Works, Inc. is a subsidiary of Protective Industrial Products, Inc. (PIP), a leading supplier of Hand Protection and Personal Protective Equipment to wholesalers and distributors in the professional Safety market. The U.S. safety market is estimated to be about $7 Billion and it continues to grow with stricter safety standards and changing demographics. PIP's mission statement of "Bringing the Best of the World to You" is fulfilled every day by providing users with best-in-class general safety products.
More information on SAFETY WORKS is available at www.SafetyWorks.com.