Posted November 20, 2017
Greg Drouillard receives lifetime achievement award
STAFDA's 2007 president is recognized for a lifetime of industry contribution.
---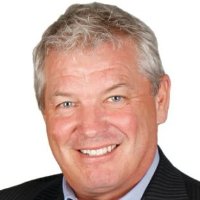 Greg Drouillard, owner of Target Building Supplies in Windsor, Ont., was honored with the Industry Achievement Award during the annual gala of the Lumber and Building Materials Association of Ontario (LBMAO).
He has served in various capacities with the LBMAO including chairman as well as chair of the Board and director of TOBSA group, a well-recognized buying group based in Bolton, Ontario.
Drouillard has also been an active STAFDA member since 1997 and served as STAFDA's president in 2007.
His civic contributions to his community include working with youth organizations, Jaycees, OPP community advisory committee and as a Heart and Stroke volunteer.
Located in Windsor, ONT., Target Building Materials serves professional contractors and consumers with a broad variety of construction products from adhesives and sealants to waterproofing, insulation, tools, safety and concrete supplies.
Learn more at www.targetsupply.com