Posted January 10, 2018
iQ Power Tools names new VP of sales
Jim Mackall has worked with US LBM Holdings, Steeler, BlueLinx and Hitachi.
---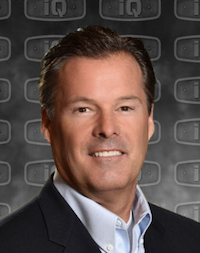 iQ Power Tools, manufacturer of premium power tools with integrated dust collection technology, has announced that Jim Mackall has been appointed to the firm's newly created position of Vice President of Sales. Mackall will be responsible for the company's nationwide sales team, new business development and expansion of existing markets.
iQ Power Tools President Joel Guth said, "We are excited to welcome Jim Mackall to iQ. He will be responsible for expansion and continued growth as we look to further diversify and grow our business. Jim's leadership and extensive sales experience in previous roles at US LBM Holdings, Steeler, BlueLinx and Hitachi Power Tools have given him a strong foundation within the construction industry sector.
"Jim brings a wealth of knowledge to all areas of our business," continued Guth, "including contract negotiations, market research, distribution, integrated supply programs and project management."
"The iQ story is an impressive one. Their superior products come from a proven commitment to create and market the most safe and effective tools to the industry," stated Mackall. "I am very excited about my opportunity to continue to build and lead this sales team in delivering their message to the marketplace."
Mackall has over 15 years experience in sales and regional development and has led nationwide expansions with over $100M in sales and P&L.
For more information, please contact 888-274-7744: Fax 888.428.4485: www.iQPowerTools.com