Posted January 31, 2018
NCCER releases revised heavy highway program
Program includes new modules on highway, bridge construction and safety.
---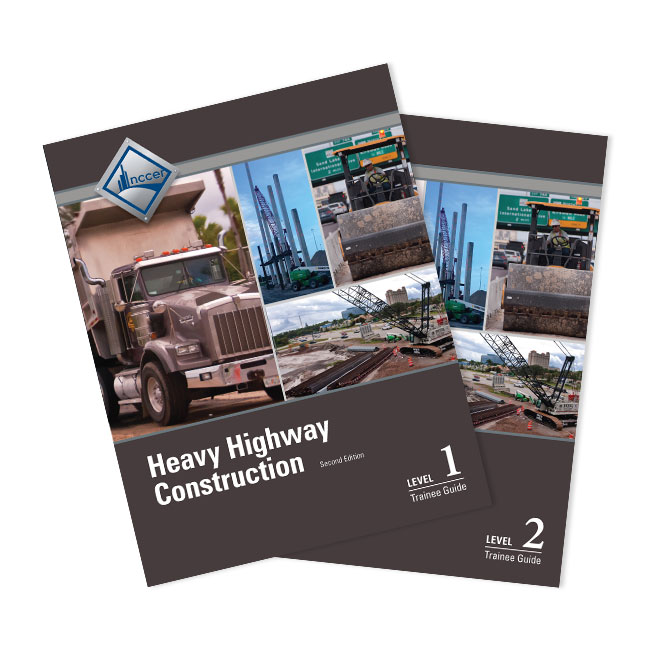 NCCER recently released the much anticipated second edition of its Heavy Highway Construction curriculum, now with two levels.
In addition to modules designed specifically for heavy highway construction, the revised program offers a new Heavy Highway Helper credential and introduces trainees to the various crafts that are utilized in the heavy highway industry.
Comprised of fundamental skills and knowledge, the redesigned Level 1 introduces two new modules, Heavy Highway Construction Equipment and Heavy Highway Construction Safety.
Level 2 encompasses more advanced topics and provides four new modules, Working with Concrete, Bridge Construction, Bridge Foundations and Bridge Formwork, as well as enhanced material previously found in Level 1.
This curriculum includes on-site photos, comprehensive lesson plans and dynamic PowerPoint presentations. Tests are now available online through the new NCCER Testing System.
In addition, trainees can receive various NCCER module completions in Carpentry, Ironworking, Heavy Equipment Operations, Basic Rigger, Signal Person and Mobile Crane Operations. This type of program can open potential career pathways for trainees and provide contractors with valuable cross training opportunities.
A team of subject matter experts representing industry and academia contribute to the development of NCCER's training curricula to ensure they meet or exceed industry standards.
The authoring committee responsible for updating this curriculum included 13 subject matter experts representing Balfour Beatty Infrastructure, Inc., Blythe Development Company, Bridgerland Applied Technology College, Carolina Bridge Company, Inc., Charah, LLC, Construction Education Foundation, Inc., Crowder Construction Company, John Deere, Hubbard Construction Company, R.E. Burns & Sons Company, Inc. and Sundt Construction.
In addition, six subject matter experts from Carolina Bridge Company, Inc., Cianbro Institute, Crossland Construction Company, Inc., Faith Technologies, Inc., Gaylor Electric, Inc. and Tri-City Electrical Contractors, Inc. offered insight into various craft cross training opportunities.
NCCER develops and publishes its curricula in partnership with leading textbook publisher Pearson and ensures that it complies with the Department of Labor's Office of Apprenticeship requirements for time-based training. Individuals who successfully complete these training programs through an NCCER Accredited Training Sponsor will earn industry-recognized credentials through the NCCER Registry System.
NCCER is a not-for-profit 501 (c)(3) education foundation created by the construction industry to develop standardized curriculum with portable credentials and to help address the skilled, construction workforce shortage. NCCER is recognized by the industry as the training, assessment, certification and career development standard for the construction and maintenance craft professional. For more information, visit www.nccer.org or contact NCCER customer service at 888.622.3720.