Posted March 7, 2018
Jeff Durgin joins Makinex
Prominent industry veteran joins the growing Makinex team as Global Product Manager.
---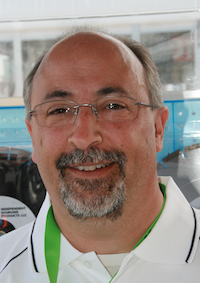 Makinex is thrilled to announce that Jeff Durgin, former President of Bartell Morrison, has joined Makinex as Global Product Manager.
Since 1993, Durgin has been deeply immersed in the construction product business. His profound product knowledge along with his deep passion for continually finding ways to improve things directly aligns with the Makinex mission: Makinex Inefficiencies Extinct.
Makinex Construction Products is all about Making Inefficiencies Extinct, wherein the name 'Makinex' was derived. Makinex creates construction products that provide contractors and tradespeople with a better way to do their jobs to save time, physical effort and money. The company's Big Hairy Audacious Goal (BHAG) is to have 20 products in 20 countries in 10 years.
With the addition of Durgin, Makinex will be able to continue making a global footprint in Making Inefficiencies Extinct. We guarantee to uphold our strong track record of launching revolutionary, innovative, quality products.
CEO/Inventor, Rory Kennard says, "We are very pleased to welcome Jeff and look forward to his contribution here. We anticipate some road map changes, which we always consider improvements, and the launching of new exciting products!"
Learn more at www.makinex.com