Posted March 14, 2018
E-Z Drill adds inside sales and safety specialist
Debra Davis rejoins company in new sales and safety role.
---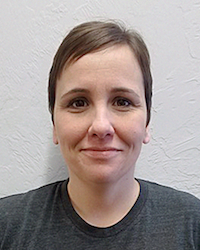 E-Z Drill, a leading manufacturer of concrete drilling and doweling equipment, welcomes Debra Davis as its inside sales and safety specialist. Davis, who brings several years of industry experience, is responsible for continuing the company's mission to provide responsive and friendly customer service.
She also is helping keep safety at the forefront, coordinating regular safety training sessions for E-Z Drill employees.
"Because our company is growing, we needed a dedicated on-site safety ambassador who can ensure safety remains our top priority, both for employees and our customers," said Rick Walstad, E-Z Drill president and CEO. "Debra's OSHA 30 training and fresh approach to safety, combined with her experience, make her the ideal fit for these roles. We're excited to have Debra back in our E-Z Drill family."
"I am excited to be back with E-Z Drill; the work atmosphere is second to none," Davis said. "I look forward to working with all of the people at the plant on implementing enhanced safety measures as well as sharing the capabilities and benefits of E-Z Drill products with new and existing customers within the concrete industry."
In addition to conducting monthly safety meetings and training sessions at the E-Z Drill facility, Davis' OSHA training also translates to enhanced safety at the jobsite by allowing her to help customers meet new OSHA silica dust regulations. She ensures E-Z Drill customers get the right parts for their drills and are satisfied with the equipment.
She resides near Stillwater with her husband, Matt, and their three children: Blaine, Collin and Madison.
E-Z Drill offers contractors equipment for concrete drilling and doweling that is faster, more accurate and safer than handheld rock drills. The company was established in 1987 and manufactures slab rider, on-grade and equipment-mounted drills with as many as five gangs as well as vertical utility models and concrete drilling accessories, such as dust-collection systems.
E-Z Drill also can custom design and build automatic drill systems for specific jobs. For more information: E-Z Drill, 610 Cedar St., Perry, OK 73077; 800-272-0121; sales@ezdrill.com; www.ezdrill.com;