Posted July 9, 2018
MAX USA hires new East Midwest regional sales executive
Scott Hull brings MAX 18 years of automotive and tool industry experience.
---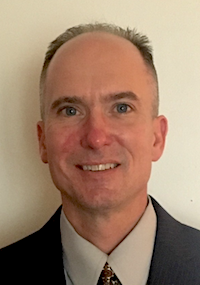 MAX USA Corp. announces the hiring of Scott Hull, its new East Midwest Regional Sales Executive.
Scott has over 18 years of B2B sales and territory management experience in the automotive and power tool industries. His recent experience has been in the automotive aftermarket industry where he has successfully managed territories with Advance Auto Parts, and most recently with AutoZone the last seven years.
Prior to his time in the automotive industry, Scott worked in the power tool industry with the Pentair Tool Group and Freud America. At Pentair, Scott successfully managed distribution with the Porter Cable and Delta Machinery woodworking lines. At Freud, Scott managed the sales and marketing of carbide cutting tools and equipment to woodworking and industrial distributors.
Scott has been married to his wife Natasha for ten years. They have two boys, Eli and Lavelle, who keep them busy with rugby, wrestling, track and football events. In his spare time, Scott enjoys golfing, working on projects around the house, and spending quality time with the family.
You can reach Scott at shull@maxusacorp.com or by cell at 740-739-7922.
MAX USA CORP. is headquartered in Mineola, NY, and is owned by MAX CO., LTD., which is headquartered in Tokyo, Japan. MAX has been recognized as a market leader in the quality manufacturing of pneumatic nailing tools for over 70 years. MAX has several divisions employing more than 2,000 people worldwide including over 200 R&D engineers.
Learn more at www.maxusacorp.com