Posted October 9, 2018
New recycling "seal of approval"
Terracycle recycles "nonrecyclable" waste in 20 countries.
---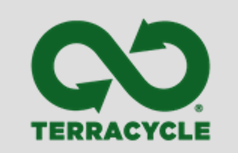 In simple terms, a certificate of recycling documents the amount and type of waste that is recycled by an organization and is proof that your company is compliant with the standards set forth by the Environmental Protection Agency (EPA). While valuable, the benefit to your company doesn't stop with government compliance.
Below are three hidden advantages that make a certificate of recycling an indispensable asset to your company:
1. Provides Proof of Compliance with Government Requirements The EPA recommends that to demonstrate compliance with government regulations, processors and handlers provide a certificate of recycling that includes key information such as materials recycled, amount and date of processing. This documentation ensures that your company is prepared in the event of inspections.
2. Supports Corporate Stewardship As companies are becoming more environmentally aware, many are adopting a policy of corporate stewardship that addresses the interdependent nature of their relationship with the communities where they live and work. By securing a certificate of recycling you are demonstrating your commitment to the community, preserving the environment, as well as showcasing your corporate values.
3. Your Sustainable Business Practices Can Help Your Bottom-Line Good business practices don't stop with profitability and customer service. The Nielsen Global Corporate Sustainability Report shows that globally, 66% of consumers are willing to spend more on a product if it comes from a sustainable brand, with 58% specifically citing companies that are environmentally friendly. Put another way, a certificate of recycling from a well-respected waste organization not only demonstrates your compliance with the government, but also with your customers.
"TerraCycle Regulated Waste specializes in providing sustainable solutions for mercury-containing fluorescent bulbs, battery, ballast and electronic waste disposal," said Bobby Farris, General Manager of TerraCycle Regulated Waste. "It has always been our policy to provide a certificate of recycling that details everything a customer would need to show compliance, not only with the government but also with their customers."
For more information about TerraCycle Regulated Waste or to speak with a representative about the innovative BulbEater, visit www.aircycle.com.
TerraCycle is an innovative waste management company with a mission to eliminate the idea of waste. The TerraCycle Regulated Waste division offers environmentally-sound recycling of universal and regulated waste. From innovative EasyPak fluorescent bulb shipping boxes with integrated mercury seals to the BulbEater series of bulb crushers, TerraCycle Regulated Waste provides the most complete line of lamp recycling options.
Medwaste and sharps recycling programs by TerraCycle Regulated Waste utilize decontamination systems that eliminate incineration and allow for the reclamation of valuable materials from syringes and vials. TerraCycle has won over 200 awards for sustainability and has donated over $25 million to schools and charities since its founding 15 years ago. To learn more about TerraCycle or get involved in its recycling programs, please visit www.terracycle.com.