Posted November 27, 2018
OMG FastenMaster promotes two to lead sales positions
Nikki Long is new Director of Key Accounts and Tom Ellerbrook becomes Director of Sales.
---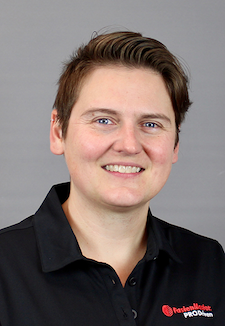 Nikki Long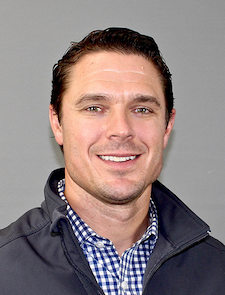 Tom Ellerbrook
As part of the continued effort to position the company for stronger growth and faster product innovation to better meet the changing global needs of its customers, OMG has promoted two into key sales positions in its FastenMaster Division.
Nikki Long has been promoted to the newly created position of Director of Key Accounts, which was established to bring a strong strategic focus to the role that key account management plays in FastenMaster's growth plans. As such, Nikki will design and implement strategies to improve sales growth, customer relationships, customer service and on-time product delivery at FastenMaster's key accounts. She reports to John McMahon, vice president.
A 15-year veteran of the company, Nikki has held a variety of sales and marketing positions since starting with the company in 2003. Most recently she was the manager of home centers for FastenMaster, where she excelled at driving the FastenMaster brand and footprint in the home center channel. Nikki holds a bachelor's degree from Smith College.
Tom Ellerbrook has been promoted to Director of Sales, responsible for developing and implementing strategic plans to exceed sales targets and expand market share. In addition, he is responsible for coaching and mentoring the sales team to achieve assigned goals, and for building a bench for the future. He reports to John McMahon, vice president.
Tom has been with FastenMaster since 2011, most recently as the Northeast regional sales manager, where he was instrumental in building FastenMaster's sales throughout the region. Tom holds a bachelor's degree in business administration from the University of Massachusetts, and an MBA from Western New England University.
Headquartered in Agawam, Mass., OMG, Inc. (www.OMGInc.com) is a leading global supplier of specialty fasteners and products for commercial roofing and residential construction applications. The company has two division: OMG Roofing Products (www.OMGRoofing.com) and FastenMaster (www.FastenMaster.com), and operates manufacturing facilities in Mass., Illinois, Minn., and N.C. OMG is a wholly owned subsidiary of Steel Partners, LP (www.steelpartners.com).