Posted March 5, 2019
Steven Singer named CEO at Rockler Companies, Inc.
Singer was a Rockler board member for 10 years and joins the company from Taylor corporation.
---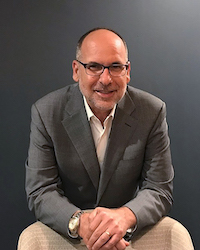 Rockler Companies, Inc., a leading multi-channel retailer, manufacturer and distributor of woodworking and do-it-yourself equipment and supplies, has named Steven Singer as CEO. Singer was formerly at Taylor Corporation, where he led multiple companies to significant success. He brings previous experience with Rockler, having served on its board of directors for over 10 years. Singer will focus on continuing to grow the Rockler brand and customer base, while accelerating its omni-channel effectiveness.
"Rockler has never been stronger as a company," states Ann Jackson, Rockler Cos.' Executive Chairman. Jackson began working at Rockler in 1969, became President in 1974 and CEO in 1987. "Being able to identify with the importance of preserving the customer experience that's found in a family-owned business like Rockler, while continuing to grow as a company, is critical to us and to Rockler's continued success. Steve is our ideal choice."
"I look forward to leading Rockler, a family-owned company rich in both heritage and reputation," says Singer. "Having started my own career at my family's direct marketing business, along with helping many companies define and execute paths of sustained growth, my experience offers me a unique perspective. I am really excited about adding that to Rockler's bright future."
According to Singer, Rockler will be focusing on creating an industry-best, omni-channel customer experience across the company's multiple businesses: stores, online, catalogs, wholesale and media. Rockler operates 37 retail stores, has a leading ecommerce site at www.rockler.com and publishes "Woodworker's Journal," a print and digital woodworking magazine.
Singer has an extensive background as both an owner and a corporate leader over a broad spectrum of businesses and industries. He launched his career as a fourth-generation owner at Amsterdam Printing, which became a $100 million company under his leadership. Most recently, Singer led multiple companies while at Taylor Corporation, supporting almost all of their 80+ businesses at one time or another.
Celebrating its 65th year as a family-run business, Rockler Woodworking and Hardware is the nation's premier supplier of specialty hardware, tools, lumber and other high-quality woodworking and do-it-yourself products. Rockler has 37 retail locations in AZ, CA, CO, FL, GA, IL, IN, MA, ME, MI, MN, MO, NH, NY, OH, OR, PA, TX, WA, and WI, as well as extensive direct marketing and internet operations.
To learn more about Rockler, please visit www.rockler.com or call 1-877-ROCKLER.