Posted April 29, 2019
MSA offers free webinar: Leading Edge SRLs and Fall Clearance
Webinar is set for Thursday, May 16 at 1:00 p.m. ET.
---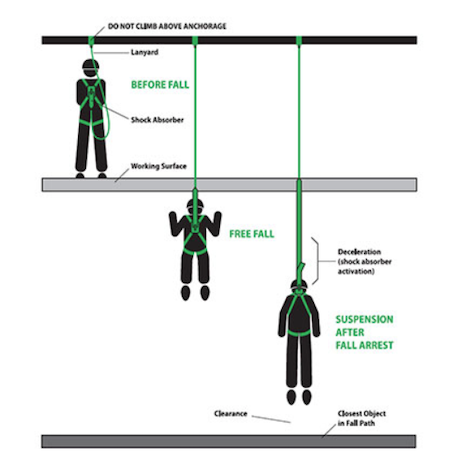 This presentation will focus on two key topics regarding fall protection: leading edge connecting devices and determining fall clearance with the large number of connection products on the market.
SRL-LE devices are a relatively new type of connector that are designed to be used in situations in which a worker's lifeline may come into contact with a sharp edge in the event of a fall.
This section will talk not only about the reason for needing a specialized unit for these situations, but also topics such as the types of products that exist (SRL and PFL), strength requirements that such devices must meet, and how figuring out anchor placement and fall clearance is different for them compared with traditional units.

With fall clearance, the many different types of fall-arrest lanyards and self-retracting lifelines on the market – with different operating distances when it comes to how far they take to stop a fall – have somewhat muddied the waters when it comes to gauging how much fall clearance is needed based on different situations.
This discussion will start with figuring out fall clearance with a traditional energy-absorbing lanyard before explaining how the calculations change with newer lanyards, as well as when putting in values for large SRLs and smaller PFL units.
Click here to learn more and to register.