Posted August 7, 2019
MAX USA hires new Northern Mid-West RSE
Mike Laudenbach brings MAX extensive construction industry training and experience.
---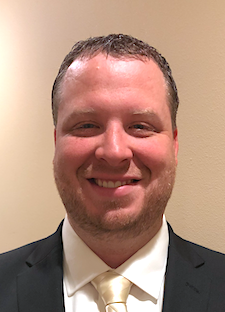 MAX USA Corp. would like to announce the hiring of Mike Laudenbach, its new North Midwest Regional Sales Executive. Mike takes over the role, formerly held by Danny Hale, who has moved into a new role at MAX.
Mike hails from a long family of tradesman. He attended technical college for carpentry and architectural drafting & design. He has worked in the residential construction for over 15 years. Mike brings a wide array of experience to his role with MAX, including: construction material sales, estimating, purchasing, retail and yard management, and independent manufacturer rep. services.
Mike and his wife Rachel, designed/drafted and hand-built their home in Minnesota, where they reside with their 3 sons, Logan (5), Owen (3), and Gavin (1).
You can contact Mike at mlaudenbach@maxusacorp.com or by cell at (651) 253-0509.
MAX USA CORP. is headquartered in Plainview, NY, and is owned by MAX CO., LTD., which is headquartered in Tokyo, Japan. MAX has been recognized as a market leader in the quality manufacturing of pneumatic nailing tools for over 70 years. MAX has several divisions employing more than 2,000 people worldwide including over 200 R&D engineers.